MO has established its focus on equity with the first set of campaigns, and we now wanted to communicate the legacy of quality in its equity portfolio and the relevance of the same in times where if the market spikes, one can only profit if the equity portfolio is of good quality.
GARIMA KHANDELWAL
Chief Creative Officer, Mullen Lintas

It is important to focus on quality. Especially in pessimistic or exuberant times when one can get carried away and invest in poor quality stocks. This is sure to hurt in the long term. At MOFSL, our investment philosophy of QGLP (Quality Growth Longevity Price) has a sharp focus on identifying quality stocks and holding onto them for the long term. This is what we are advising through this ad campaign as well.
RAMNIK CHHABRA
Director Marketing, MOFSL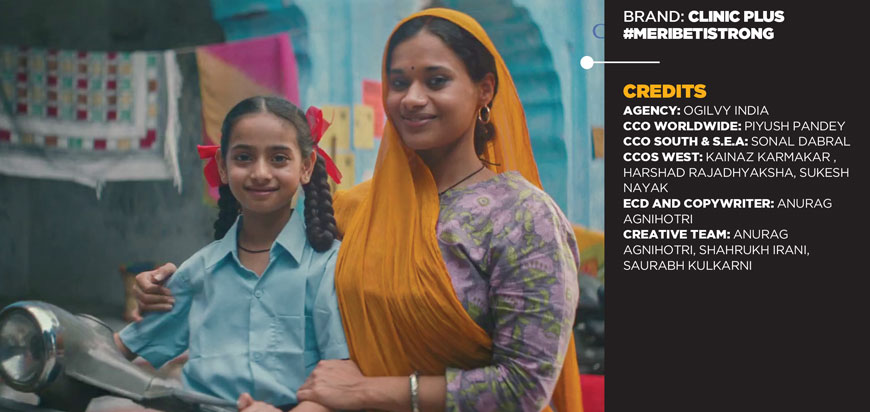 Girls are not born weak – societal conditioning makes them so! Right from childhood the noise around how to walk, sit, dress, and even when and whom to marry results in conditioning so pervasive, that they forget their own strength. Only one voice has the power to stop this, and that is the mothers'! With this simple thought, our work tries to dismantle restricting mindsets.
ANURAG AGNIHOTRI
Executive Creative Director, Ogilvy India (West)

Our purpose at Unilever is to make sustainable living commonplace. As a company, we have three strong beliefs – Brands with Purpose Grow, Companies with Purpose Last and People with Purpose Thrive. We recognise that the biggest impact we can have on the society is through our purpose-driven brands.
HARMAN DHILLON
Vice President, Hair Care, Hindustan Unilever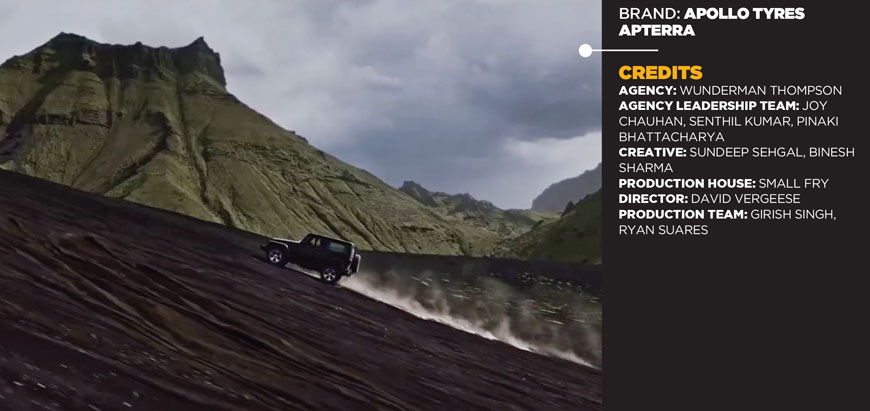 The campaign platform gives us an opportunity to develop rich content and engagement with our target users. We have already launched a community for off-roading enthusiasts "Bad Road Buddies" to further build on the culture of off-roading in India as well as all the markets where Apollo Apterra is present.
JOY CHAUHAN
Managing Partner Wunderman Thompson, Delhi

We are sharpening our focus on the SUV-segment in India, with specialised tyres for different terrains, as this vehicle segment is growing faster than passenger cars. The excellent test results, and the global efforts that have gone into developing the Apollo Apterra AT2, gives us the confidence that this tyre will set a new benchmark in the all-terrain tyre space.
SATISH SHARMA
President, Asia Pacific, Middle East & Africa (APMEA), Apollo Tyres Ltd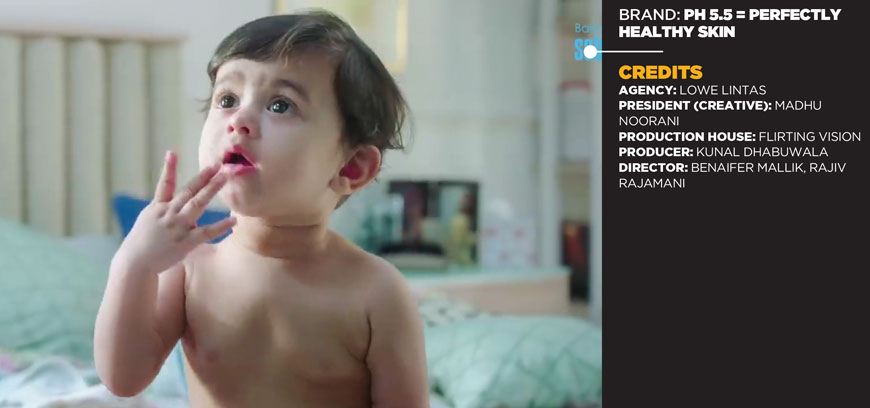 The challenge was to make a scientific term like pH 5.5 easy for the moms to understand. It is only a mom who can understand the babble of her baby. So, that's exactly where our idea sits. A very vocal infant questioning her mom about the products being used on her and a confident mom standing up to the questioning.
MADHU NOORANI
President (Creative), Lowe Lintas

We observed that new age parents' needs were evolving. It was important for us to create an honest and authentic brand that empowers them with the best care for their baby. The campaign design is rooted in the product promise to keep the skin pH at a perfect level of 5.5. I believe our campaign communicates the unique benefit in a simple way and would establish a strong connect with our audience.
KONARK GAUR
Head of Marketing - Consumer Products, USV Pvt Ltd.