Sometimes we lose a little bit of ourselves doing all the right things in life. And what better way to reboot yourself than by getting on the saddle of the Avenger. We thought of a simple creative idea of bikers holding various things of daily chores like they hold the handle bar of an Avenger! Making them realize that they are born to ride and they shouldn't become a slave to daily routine.
AZAZUL HAQUE
Chief Creative Officer, Mullen Lintas

Liberation is the core proposition for Avenger. Our interactions with customers have consistently revealed their love for the easy riding stance and handle-bar position of Avenger. With this film, we wanted to reinforce this liberation proposition and unshackle and awaken the lost rider.
NARAYAN SUNDARARAMAN
Vice President (Marketing) – Motorcycles, Bajaj Auto Ltd.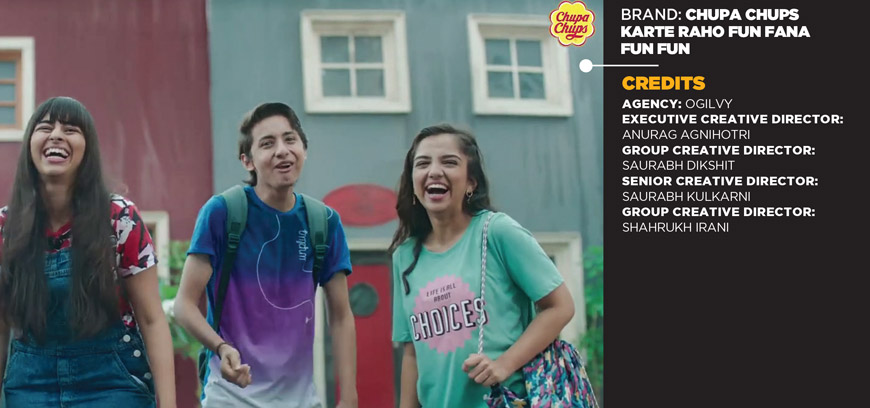 When kids become teens, they start losing spontaneity. Having uninhibited fun gets rare. Through 'Karte raho fun fana fun fun' we want to remind teens that they don't have to give up having fun just because they've grown up and life has become serious. There's fun hidden all around, if only one looked.
ANURAG AGNIHOTRI
ECD, Ogilvy

For the first time we have also taken popular online teen influencers playing lead roles in both the films to connect with core target audience and encourage carefree unreserved fun. The campaign will be extensively supported on TV, Digital, Cinema and further amplified with on-ground activations & consumer engagement in the coming months.
ROHIT KAPOOR
Director Marketing, Perfetti Van Melle India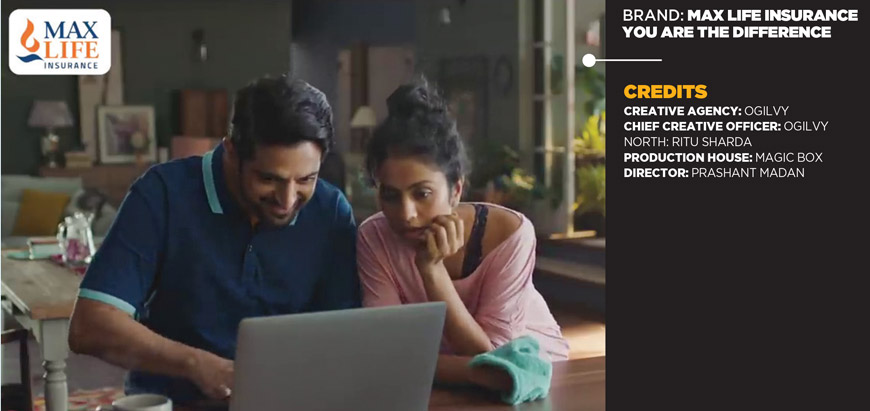 In going about our duties and responsibilities, we tend to undervalue ourselves. Subconsciously, this reflects in the way we take our life insurance. You are the difference is a great platform to wake people up to their true value and enable them to take the right decision towards an insurance value that will really make a difference.
RITU SHARDA
Chief Creative Officer, Ogilvy North

People tend to make the mistake of assessing their real value basis only their current financial status, thus often ignoring their future financial potential and underplaying the value of 'Self'. Through real life events, our campaign will bring alive the value consumers bring to their families.
AALOK BHAN
Director & Chief Marketing Officer, Max Life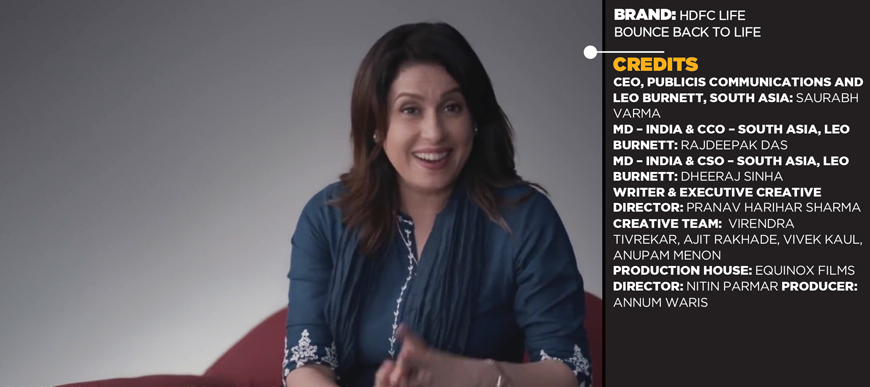 This campaign brings very touching; powerful, human stories told with an impactful narrative, that I am sure will strike a chord with the audience. More so because; although these individuals have lived through a tragedy, our chronicle focuses on the positive way they have survived their individual ordeals and come out of it stronger and more optimistic.
RAJDEEPAK DAS
Managing Director India & Chief Creative Officer Leo Burnett South Asia

I am happy to share that our latest ad film addresses the need for protection and brings out a strong essence of life – Hope. We at HDFC Life, believe that real-life stories relate and connect to every human and helps drive a sense of urgency to evaluate financial decisions that can secure our future and enable a life of pride.
PANKAJ GUPTA
Sr. Executive Vice President (Sales) & Chief Marketing Officer, HDFC Life