Enter the new office premises of Creativeland Asia in Kurla, Mumbai and it's like walking into the rarefied atmosphere of academia, the exposed brick walls reminiscent of well known business schools that wear a similar look. It turns out that Sajan Raj Kurup, Founder and Chairman of Creativeland Asia, has designed the interiors himself, and consciously sought to recreate the aura of the National Institute of Design, Ahmedabad, campus where he grew up. Therefore, the bricks we talk of have come all the way from Ahmedabad – the same high quality Katkona bricks used at NID and IIM-A – said to be conducive to thinking and creativity.
The entranceway has on display a four-seater dining table – literally the birthplace of the company - before it could move into an office. One corner of the office is being prepped to set up a potter's wheel and an oven where people can bake fresh bread to destress. "Creative people need to get their hands dirty once in a while. The touch of earth is essential. And nothing better than the aroma of freshly baking bread to awaken the mind," muses Kurup, who has built the company from scratch since he set it up in 2007. It's been an eventful journey, says Kurup, with its share of ups and downs. After the success of the initial years, the agency took a hit in revenue after the parting of ways with marquee client Parle Agro Ltd in 2015, but it bounced back soon after with a plethora of new business wins, notable among them the integrated mandate for the Godrej Masterbrand. Alongside, it transitioned from being a single agency to a group of specialist units, roping in a full-time Chief Executive Officer, Rana Barua, to add scale to its operations. Clocking revenue figures just short of Rs 100 crore in the last financial year, Kurup is today a happy man, looking to drive his agenda of "infusing at least a drop of creativity in every person's mind".
The conversation veers to Kurup's other big interest – the study of history, religions and ancient cultures and sciences related to the human mind – that no doubt fuel his creative work. Kurup relates interesting findings from his reading - how sindoor originated in China and made its way to India, why Muslims in Kerala are called Naalaam Vedhakkaar (practitioners of the fourth Veda), how 'Aum', 'Ameen' and 'Amen' have deeper than phonetic linkage... "Creativity is my religion. I want to be a creative mystic," Kurup declares.
BUSINESS, BUT NOT AS USUAL
Creativeland Asia charges pitch fees – ranging from Rs 1 lakh to Rs15 lakh, depending on the client and scope of work – which is amortized against agency fees if the business is won. This precludes the agency from participating in 90% of the pitches called for in the industry, but Kurup is clear that charging pitch fees only shows "purity of intent" that both the agency and advertiser are serious about the matter. So has Creativeland's pitch strategy changed over the years, and how does it work in an era of cut-throat competition, when agencies are known to under-cut prices to win new business? "Pitch strategies have to keep evolving. The principles behind them are what remain non-negotiable. The pitch fee has never been a door closer for us. It has only helped us waste less time in finding the actual open doors. It has brought clarity to both parties. It is only a token that proves that the potential client partner is willing to be as serious as the potential agency partner is willing to be responsible," asserts Kurup. Another matter that he is on the way to being a certified Neuro-Linguistic Programming (NLP) practitioner - by that premise, perhaps, he has the advantage of reading a marketer's mind! Kurup laughs it off, but not before commenting that in the few pitches that he takes part, the success rate is high.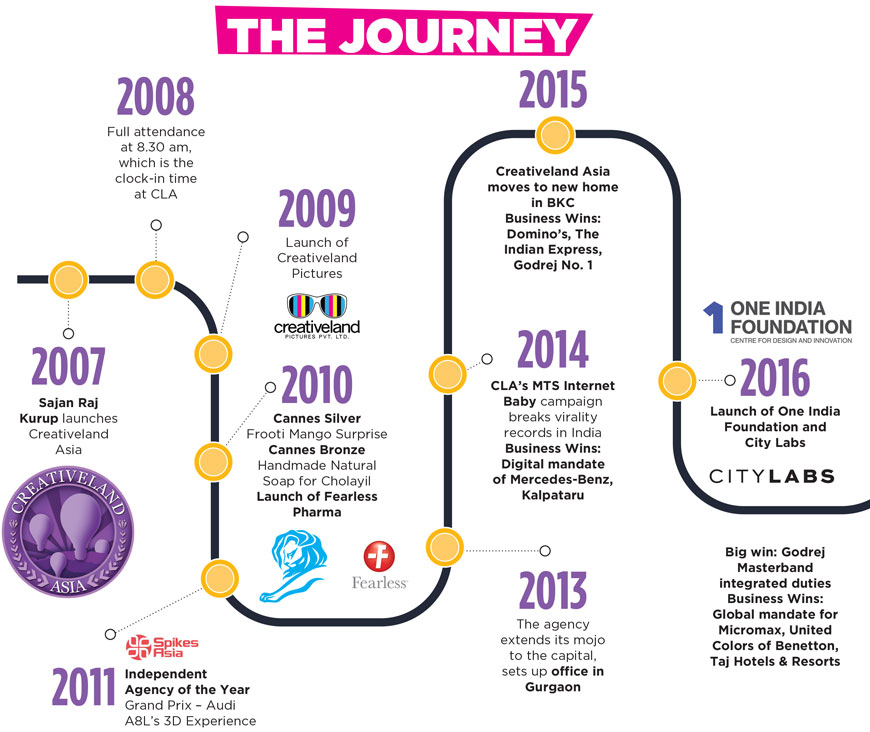 CLEAR FOCUS ON CONTENT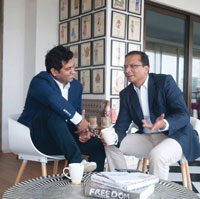 Kurup has just brought on board veteran adman Prahlad Kakkar as creative mentor to the creative directors and content professionals across the Group. "With Prahlad Kakkar, I have opened the doors of Creativeland to a 70-year-old iconic person. I have opened my doors to a significant chapter in the history of creativity in Indian advertising," he says, "Prahlad's mandate includes creating training modules for creative teams across all levels and develop stronger story-telling, script-writing and film-making capabilities internally. He will be involved on strategic marketing communications projects as well. Prahlad will also play an active role in the content division Creativeland Pictures, which is gearing up to create more original content for OTT video platforms, after its first docu-series 'The Legend of Jagannath' made its debut on Netflix." Also in the business of churning out relevant content on an everyday basis is Baaash Digital, a strategic communication arm launched last year by Creativeland, for the evolving content needs of brands.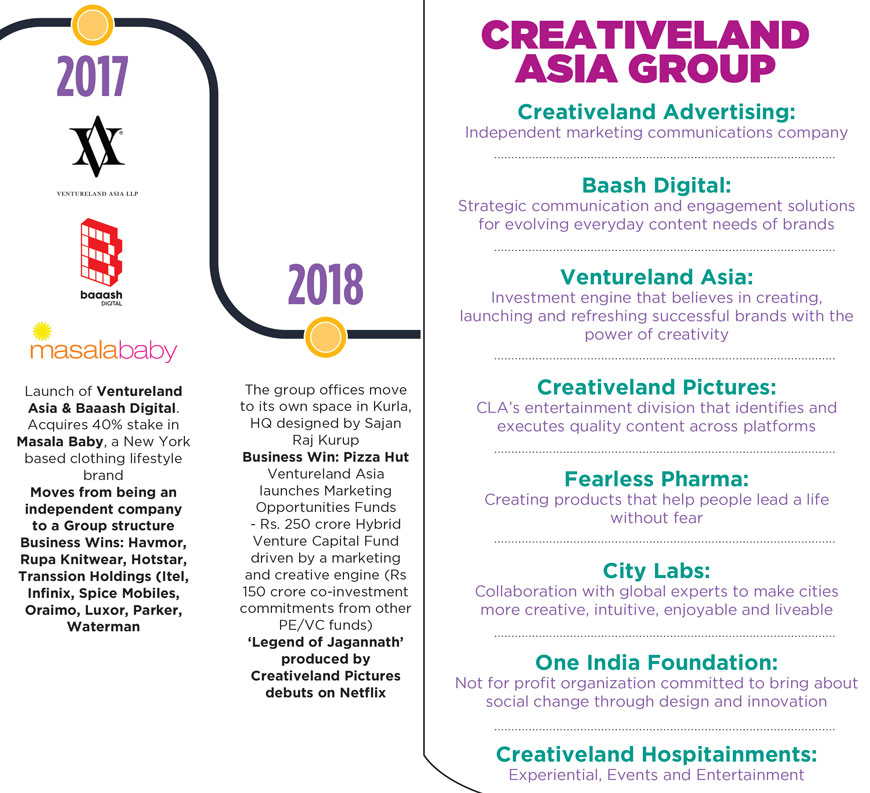 INVESTING IN CREATIVITY
A major focus area for Kurup right now is investing in the business of creativity to grow the creative culture. With this in mind, in 2017 he launched Ventureland Asia, "an investment engine to create, launch and refresh successful brands with the power of creativity." But how different is Ventureland Asia from the rest of the VCs? And what can we expect from Ventureland Asia in the coming years? "Ventureland believes in the legacy of creating, launching and refreshing successful brands with the power of creativity. We are here to offer a new culture of investment," says Kurup. The latest offering from it is a SEBI-registered alternate investment fund (AIF), which seeks to invest in strong products backed by committed promoters and a smart team with a primary focus on consumer businesses. "In layman's terms, we'd like to be the Jerry Maguire of venture capital. We have successfully invested 40% stake in New York-based kids clothing brand – MasalaBaby - and grown the investment by 8X. The new Rs 100 cr fund is backed by prominent banks, individual investors and prominent family offices. And we are currently in talks with a pipeline of nine investments," Kurup adds.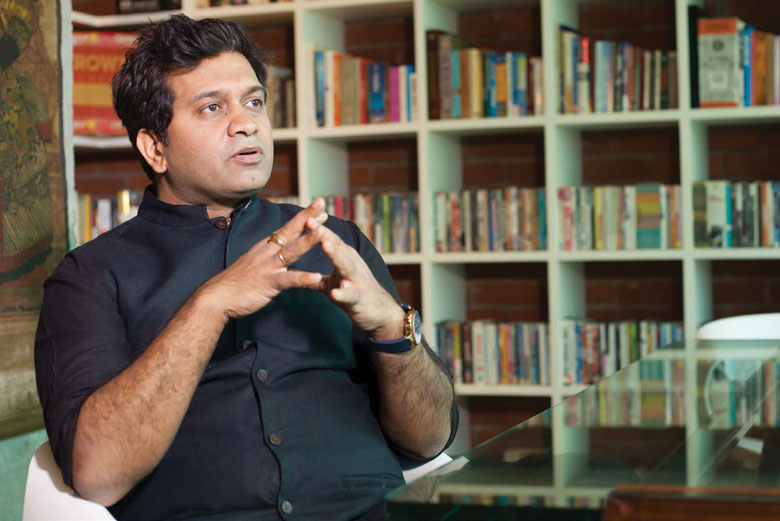 'The business of advertising is headed to an agni-pariksha of relevance. No one's lineage is fire-proof anymore...'
Excerpts from a free-wheeling conversation with Sajan Raj Kurup, Founder & Chairman of Creativeland Asia

Q] Eleven years down the line, how do you assess the progress on what you set out to do at Creativeland Asia?
We have only just built the foundation of what we set out to do at Creativeland. From a four-seater dining table to a sprawling 35,000 square feet of creative culture across three cities, from a team of four to a team of 183, from being brand custodians to brand owners, I see this decade as a springboard into the future, many great things we haven't even imagined yet.
Q] Take us through your journey - from creative director to founder and investor. How has life changed, and what are your learnings?
From a starry-eyed hot-blooded upstart creative enthusiast to a wide-eyed optimist, I can only reminisce my journey at Creativeland as an incredible learning that I take into a future filled with amazing possibilities. Through these 11 incredible years of learning, I have seen ups, downs, great days and not so great days. I have seen adulation, loathing, love, hatred, deception and loyalty. I've made mistakes, made some wise choices, lost and won. But through these I've undeniably enjoyed my highs as much as I've enjoyed my lows. From creative enthusiast, to creative director to a creative investor, the creative mystic in me survives eloquently with my belief in magic, goodness and consciousness still intact. That's perhaps what adds character to who I am today and how we are building Creativeland Asia.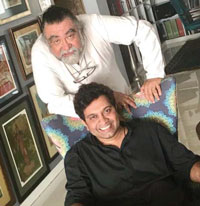 Q] What were some of the high points and low points of your journey ... tell us some stories in the course of it...
There are many points, both high and low. None that matter. And yet none forgotten. The stories of the past are all now a learning. The stories I now write are the ones to be spoken.
Q] You have prided yourself as an agency that chooses its clients and not vice versa....which are the brands you would want to associate with – those on your wish list?
We pride ourselves for having had the resilience of being able to invest in the right client partners. We have never gotten into a relationship for money. Nor have we ever let money define our relationship with our clients. It has always been about a matching of minds and intent. We would love to associate with every brand that has its soul in the right place. In these over-commoditized times, I value every relationship that reciprocates to the purity of intent that Creativeland puts out. Our wishlist isn't made of brand names. It is made of people who value their time with the brands that they represent.

Q] What is the most exciting product category for a creative agency to be working on right now... in 2018? And why? Where is the business of advertising headed?
The most exciting product category for any creative agency to be working on is their own creative product. Times are more demanding than ever before. Clients have no time for paper-pushers and yes men. Anything that doesn't fit a quantum return on investment will be questioned. Size doesn't guarantee anything significant. Engagement models are being questioned. Big names aren't enough. The Goliaths are falling as freely as the Davids. The masquerade is over. Everyone is out in the open. The business of advertising is headed to an agni-pariksha of relevance. And no one's lineage is fire-proof enough anymore.
Q] We saw Rana Barua take charge as Group CEO in July 2017– as you transitioned from being a single agency to a group. How has it worked out – as you and Rana are supposedly believers in entirely different styles of functioning?
Creativeland is not an average ordinary place. It has been a magical mysterious place to many outside. We have baffled the industry with our resilience, work and ability. When someone joins Creativeland in a leadership role, we don't make a deal. We make a pact. A pact made out of a shared belief, that there is something inexplicably larger than all of us that we are trying achieve. That none of our individual ways will come in the way of 'the Creativeland way'. That Creativeland must and will prevail above all else. Rana's allegiance is to that pact. And one thing I know about him is that he will always be true to that pact.
Q] How has Baaash Digital fared since its launch last year? What's different about the output from Baaash, considering that there is a sea of content creators for brands out there?
Since the launch Baaash has been able to garner great momentum. In the last one year Baaash has picked up 11 new digital mandates. Including leading brands like Pizza Hut, Pepsodent, Cinthol and Godrej Aer. In a marketplace where digital offering is getting commoditized day by day, Baaash Digital is aggregating a digital eco-system with a strong thrust on social, editorial, content and tech.
Q] In 2012, you wrote an open letter to Sir Martin Sorrell about the Indian market, and then there was talk of WPP wanting to acquire CLA. Tell us why you weren't ready to merge CLA with a WPP agency or sell completely?
WPP wanting to acquire shouldn't be a surprise to anyone. At one point they were in talks with pretty much everyone. Now times have changed for them. In the last 11 years we have seen 6 offers from networks. Pretty much every significant independent agency acquisition deal that has gone through in the last decade in India has a legacy of a conversation that did not materialise with Creativeland Asia. We could have taken any of them if the intent was to sell out as a boutique creative shop. That wasn't and still isn't the game we are on. As for the open letter to Sir Martin, that had nothing to do with them wanting to acquire us. It was just a sudden surge of nationalistic pride that got rubbed the wrong way because of a statement he had made in the Press about the Indian entrepreneur's seeming under-confidence.
Q] Would you consider a buyout by any big network at any point?
Not advertising networks. Although it'd be a cool idea for them to invest in our fund.
Q] How important are awards for you? Do you think they determine the success of a particular ad or agency? Would you consider participating in Goafest again?
I am too far removed from Abby to be talking about it. All I know is, awards are beautiful, if they are given happily, andw when won without playing a game.
Q] What is your sense of the market now, especially as consultancies like Deloitte, PwC, Accenture, are fast gaining a foothold in marketing departments and wooing brands with hi-tech solutions that traditional advertising alone cannot offer?
We are already working on it. While consultancies are finding ways to forward integrate into a creative solutions-based environment, we are actually reverse integrating their skill-set through the advisory services vertical at Ventureland Asia. The likes of Deloitte, PwC, etc., are good problem tellers who are learning to become good story-tellers. Creative organizations like ours are good story-tellers learning to integrate problem-telling. It is easier to learn the art of problem-telling as compared to story-telling. So, I think we may have an upper hand.
Q] What would be the split between revenue from new business and organic growth at the agency?
While we've always been known for our creativity and ability to put out standout work in the market for brands we represent, in the last eight years, we have had a strong and steady growth as well. We have averaged a healthy growth of roughly 30%.
Q] From branding and strategic thinking to ATL BTL, packaging, digital to print and film production – you offer a host of creative solutions... but what would you call your forte?
Across the suite of creative services, products and solutions we offer, to put very succinctly, our forte as we always maintain has been to not just get it done, but to get it right for our client partners.