Advertising agencies and media companies today face a dynamic market, buoyed by the availability and emergence of big data, as well as changing client demands. As these organisations reinvent their existing models so as to become future-ready, the big challenge before them is finding the right talent for new job profiles and roles that have emerged in this changing landscape. Today, agencies are not just seeking talent that is specialised, but are also looking for versatility and diverse backgrounds such as engineering and research. AI and machine-learning too have also changed the way brands and agencies can reach the consumer today. Further, with Digital becoming an integral part of consumers' lives, the purchase journeys have changed and today's talent needs to be quick in understanding that journey and identifying the points where they can intervene.
While the search for talent that can navigate this new ecosystem is industry-wide, the principles of the business continue to stay the same though the tools and platforms have changed.
In the decades of the past, Media, Creative, PR and other functions were all part of one agency, working and collaborating together. Speaking of the way the industry functioned when she started out, Yashaswini Samat, Chairman & MD, Grey Group India opines that the biggest positive then was that everyone in the agency worked in tandem and therefore understood how different disciplines operate. That exposure to various domains is important when working in an ecosystem where silos are disappearing. Explaining how versatility has become the need of the day, Samat says, "In today's world, for good communication, the biggest need is to have talent with an understanding of the various domains. For example, I would like to have a planner who also has a good understanding of creative and platforms. It would also be nice to see talent that can help almost translate the consumer experience so as to drive creative strategy. The silos and the walls have sort of disappeared a little bit, so you need talent that is versatile today."
While the big growth story is in Digital, India is one of those unique markets that is seeing growth and opportunity across mediums. For younger people who have pretty much grown up in this new ecosystem, adapting to changes is a lot easier than for those who have been in the business for several decades. Tarun Rai, Chairman & Group CEO, Wunderman Thompson South Asia explains why the evolving landscape is a huge positive for the agency. "With Data, Digital, Technology and E-Commerce as part of our offering, besides the so called 'traditional agency' services, Wunderman Thompson is attracting a new kind of talent. India is a unique market and is not one but many Indias. As a result, our media environment is such that TV and Print continue to grow even as Digital and Mobile are growing at a much faster pace. So while the 'traditional' ATL talent will continue to be important we want to over-index on developing our talent base in new areas. For us, therefore, the important new positions are in Data Analytics, E-Commerce and Digital Content."
In the media agency business, the new skill-sets that are in demand are representative of the ever-changing eco-system of consumer preferences in media. This is something brands and agencies need to take cognisance of, notes Navin Khemka, CEO, MediaCom South Asia. "Media agencies are constantly evolving. While traditional planners and buyers are always in demand, the evolving skill-sets in demand are e-commerce specialists, content integrators and creators, local language experts and data scientists," he remarks.
Here's a look at some of the hottest new job functions that companies across the board are looking to fill.
THE DATA SCIENTIST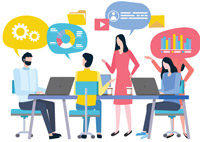 Data is one of the biggest advantages of marketing online as it allows for an enhanced understanding of how a consumer is choosing to interact with a brand. Every agency and media company today is looking for data scientists, who can analyse data to create digital asset effectiveness, ensure accurate consumer targeting, analyse consumer behaviour and measure effectiveness in media spends. "The biggest need at the moment is that of data scientists, and it is an area where we do not have enough talent. Most agencies lag behind in the area of unearthing insights from big data, as well as in AI and in machine learning. We haven't yet begun to focus on getting the best talent in this sphere," points out Ashish Bhasin, CEO, APAC, and Chairman, India, Dentsu Aegis Network. He adds that since the need of the future will be very different, data scientists and people with proficiency in AI will be the prized talent. Speaking of the kind of capabilities marketers and agencies need to bring to the table, Kedar Apte, Vice President, Marketing, Castrol India points out that with the changes in consumer purchase journeys, the need of the hour is to understand the points at which the consumer may be targeted without being too intrusive. "The world consumes information in bite-sized formats. With so many brands vying for their attention and time, engaging with the end consumers has become difficult. The challenge is to break the clutter and still connect to your consumers with the brand message as well as understand the purchase journey of customers and target them at the right occasions," he notes. This is where more than just data analytics, non-traditional data crunchers come into play. One agency that understands the importance of creative data crunchers is The Glitch. Varun Duggirala, Co-founder and Content Chief, The Glitch tells us that creative data crunchers are embedded across the agency. "One of the most critical roles today is that of non-traditional data crunchers and analysts who are a lot more creative. Today, clients are looking at someone who is not just giving them insights but also a roadmap of what they can do post the insights. Because we are creating so much content and assets for clients across the board, data has become the single tool for every single creative we have," Duggirala states. He adds that the agency trains people internally and builds people's capabilities too, and these evolve client-by-client and team-by-team. The agency is also working towards developing a strong learning module, since it is close to impossible to find someone with all the capabilities it needs for a job role.
As the role of data becomes increasingly important, talent with skills such as engineering are now being pulled into media agencies. This is especially true for agencies such as Essence, explains the agency's India MD, Anand Chakravarthy . "Often, as we work with clients in setting up their digital marketing programmes, when their digital ecosystems are still very basic, we create a tech stack that will help organise their digital marketing programme, allow tracking of ROI on Digital effectively, and allow the client to do more sophisticated targeting with data. Building the tech stack requires people with strong tech and engineering skill-sets," he points out. Even among brands, AI and data analysis are playing an increasingly important role. A marketer's job then is to delve into a deeper consumer understanding with the help of data and AI, and thus create customised messaging, notes Vivek Srivatsa, Head - Marketing, Passenger Vehicle Business Unit (PVBU), Tata Motors. "With AI, marketers and digital agencies know everything about a customer's life in an always-connected world of mobile telephony. Advertising is now shifting to far more personalised messaging, compared to the carpet-bombing approach hitherto adopted by brands," he remarks.
THE CHIEF TRANSFORMATION OFFICER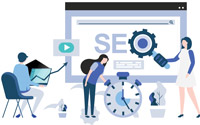 A role that has gained increasing prominence in organisations across sectors is that of the Chief Transformation Officer (CTO). At the very core of this role is the capability of striking the right balance between short-term improvement and long-term value, according to consulting firm McKinsey & Company. The CTO is responsible for ensuring that line managers take responsibility for change and personally ensure they deliver results quickly and with suitably high ambition. It is the CTO that can transform business results very quickly, and with clear precision, making the organization fitter in order to sustain long term growth and achieve set goals. Isobar's Shamsuddin Jasani, Group MD, Isobar South Asia elaborates, "Among brands, the role of the Chief Digital Officer has been around for a very long time but a lot of CMOs and CDOs as we call them are becoming CTOs. Digital now is no longer about marketing your product or business, but rather about transforming your business. How are you using Digital to transform your business?" Jasani provides a case in point – the current crisis the auto industry finds itself in. There may be many reasons for that slump, not the least of which is the challenge posed by the Olas and Ubers of the world. The CTO will be a very critical role in the near future, Jasani believes.
The skill-sets in demand haven't changed across the board as much as they have evolved over the past few years. Organisations still look for attributes like creativity and passion today, but it is definitely a plus point when the person is also abreast with the latest technology. With automation set to become an important part of the future, capabilities in emerging technology like AI and machine learning are a big plus. That is also one of the things the CTO is expected to do – ensure optimal utilization of resources and getting the right people in place for the right job. In organisations which do not have a CTO in place, often the marketing heads or chief digital officers are expected to widen their scope of work while also finding new ways to ensure optimisation in marketing and advertising spends. For instance, Ahmed Rahimtoola, Head of Marketing – Allied Blenders & Distillers tells us that the brand has a strong ROI-centric approach to media planning and buying. "ROI and efficacy (especially on Digital) is measured on the basis of impact of digital campaigns and activities on the overall core brand metrics of awareness and consideration. We have a strong ROI-centric approach to media planning and buying where we go beyond the everyday metrics of impressions and views to metrics that have a longer term value for the brand such as audience retention and repeat engagement," he explains. In the near future, the CTO will be the single person that will find more agile ways of working and develop better performing business models, while reporting directly to the CEO.
THE CONTENT SPECIALIST/ CONTENT INTEGRATOR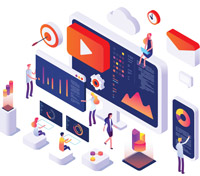 The media and advertising industry's ongoing evolution is perhaps best demonstrated in the way Digital and Content are getting integrated into the mainstream, powered by technology at the back-end. This makes the roles of the content creator, content integrator and the content specialist very important. While the job of a content specialist or integrator cannot be defined in absolute terms, broadly he/she is someone who develops long-term and day-to-day content strategy. Story-telling and creativity are necessary attributes, and expertise in search engine optimization (SEO), new-age Digital tools and platforms are also important qualities today's agencies and organizations look for in a content specialist. Speaking about the importance of content specialists in today's evolving industry, Vaishali Verma, CEO, Initiative explains, "Advertising has moved from a 30-second advertisement to a lot of content-driven marketing, whether it is using influencers, using music as a proposition or short films. Every brand is looking to create good and impactful content. You can already see some of that happening on platforms like Amazon Prime and Netflix. Today, especially since content is consumed on smaller devices, the approach and treatment for content calls for a different kind of understanding and these specialists must be able to create content for a variety of platforms." Most brand managers and marketers are in agreement with Verma. There is a huge demand for content and brands should show the intent and willingness to create content that will improve customer engagement, insists Manjari Upadhye, CEO, Domestic Business, Welspun India Limited. She adds, "Content strategy and creation are crucial, and they have to be a regular affair, and not campaign-specific always. After all, our customers are always looking for content and do not wait for our campaigns. There is ample content available for them." Given that platforms are so diverse today, marketers must keep in mind the target consumers and their platforms of choice, when creating content and also while integrating it. Additionally, the content must be tailor-made for each platform. Rasika Prashant, CMO, Soulfull, elaborates, "Content should be developed keeping in mind the platform. The browsing behaviour of consumers differs according to the platform – whether it is Facebook, Instagram, Twitter, etc." Among the many options available to consumers is OTT content that is seeing an explosion of sorts today. This makes content specialization and strategy an integral part of any media plan or solution. Therefore, talent that can understand and underline brand propositions in content will play a key role in the new industry landscape.
One industry that is definitely seeing the need for upping the content game is television. Manu N. Wadhwa, CHRO, Sony Pictures Networks India (SPN) notes, "Content will remain king. Identifying innovative value drivers by maintaining the pulse on viewer preferences is the skill-set required to produce content which is portable across all mediums of entertainment. Interactivity and adaptability is an integral part of content, and thus a creative gamut of game designers, artistes and programmers are essential for converting imagination into reality." Wadhwa spells out four job function areas that are critical in the television space – content, data analytics, gaming and platform agnostic sales. She adds that the dearth of good talent in these areas make it imperative for organizations to provide an enabling environment that empowers employees and stakeholders to stay in pace with the rapidly evolving eco-system.

Every brand is looking to create good and impactful content. You can already see some of that happening on platforms like Amazon Prime and Netflix. Today, especially since content is consumed on smaller devices, the approach and treatment for content calls for a different kind of understanding and these specialists must be able to create content for a variety of platforms


Vaishali Verma

CEO, Initiative
THE CREATIVE TECHNOLOGIST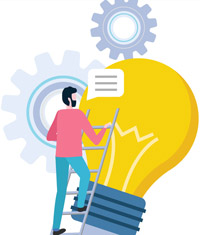 One profile that is becoming very important today is the Creative Technologist. Earlier, the creative industry had creative directors, copy-writers, art directors, etc. but not a creative technologist. A creative technologist is someone who brings alive the best of both worlds, a person who can use new technology in a creative way. Shamsuddin Jasani, Group MD, Isobar South Asia, says, "This role may, however, be known by different nomenclatures but essentially the function really means that the person is in charge of using or leveraging newer technologies but in a creative way. For example, if Facebook is introducing a new feature, it is the creative technologist who will get everyone to think about how that particular feature can be leveraged in a creative way for the brand and the consumer." The importance of this role is evident from the fact that this year's Cannes Lions Festival of Creativity awarded work done in this area. Creative technologists through their tech understanding help to create pieces of work that really stay relevant to the consumer while building brand love among the consumers. Virat Tandon, Group CEO, MullenLowe Lintas Group, also points out that in today's evolving ecosystem, the most significant change in jobs at an agency is that new people have to be multi-skilled with mashed-up capabilities. "For Creative, people who understand how to communicate in the new digitally connected media world will be in high demand. While strong ideas are still the biggest asset that a creative person can have, they need to be someone who can shape many expressions of the idea every day, and bring 'an unfair share of attention' to the brand." The rapid upgrade in data infrastructure and disposable income which has led to evolved consumer preferences has provided audiences at large with the luxury of choice across services, brands and content. This is coupled with dynamic competition from new tech businesses, which in turn has exposed audiences to chew more than they can handle. In these circumstances, the role of the creative technologist will be more important than ever.
THE BEHAVIOURAL ECONOMIST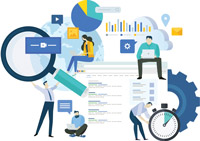 While most marketers and advertising professionals apply behavioural economics to their work and campaigns, most of them have been doing so in a manner that is not particularly systematic. The emergence of consultancies like Accenture and Deloitte has brought out the importance of the behavioural economist's role in today's industry. The behavioural economist studies the impact of psychological, emotional, cultural and social factors on the economic decisions of consumers, thereby allowing for a more structured approach to communication. While still a relatively new field of study in marketing and advertising, behavioural economists allow brands to create new ways of improving customer experience. Yashaswini Samat of Grey India points out that it is behavioural economics that can help a planner transform into an experiential planner, one who can map the consumer experience journey. This is perhaps best demonstrated by the recent launch of an insight-based marketing platform, Datask by Madison World. Datask will help brands understand information about customer demographics and psychographics, including what draws customers in. The platform gives marketers a single view of their consumers. Vishal Chinchankar, Chief Digital Officer, Madison World explains that given the vast volume of data today, the agency is looking at talent that will not just draw insights but also make predictive analyses. "At Madison, we have the planning teams and the data teams, and then we have the execution and implementation teams. The kind of people we are trying to get are those who can provide a predictive analysis from the available data, to be part of our execution and implementation teams. We are looking for people who are certified by the likes of Facebook and Google," says Chinchankar. For brands, such consumer behaviour insights are critical in crafting digital marketing campaigns. On the basis of these insights, several brands have already put in place clear-cut guidelines for digital campaigns. One of these is Kansai Nerolac. Peeyush Bachlaus, GM – Marketing, Kansai Nerolac Paints Ltd, says, "There are certain digital marketing do's that we implement in our plans. These are – a focus on the bigger picture, the usage of relevant platforms and tools and regular engagement with the audience." While these may sound standard, they often come on the back of consumer insights. For some agency leaders like Initiative's Verma, another important role that is emerging is that of the 'pattern reader', someone who understands why consumers do what they do, and who can understand consumer behaviour patterns. What works in favour of brands and agencies today is the fact that clients are today sitting on a huge repository of data, and that is true especially for brands in the e-commerce sector. That data, when married with the media agency data, can make for a rich, effective media plan based on consumer behaviour insights. Verma sums it up best when she explains how she plans to make the agency future-ready. "At Initiative, we are already making inroads. Our strategy and insight team is well infused with a diverse talent mix of media strategists, account planners, specialist digital thinkers and data analysts. We will be strengthening our analytics division further by hiring data scientists. We already have content planners well integrated into the mainline business teams. From a long term view, behavioural economists are going to be a necessity if we have to face the might of consultancies like Accenture," she insists.
THE CHIEF INTEGRATION OFFICER/ CHIEF CULTURE OFFICER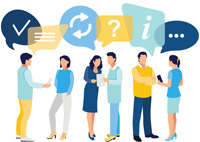 A role that is becoming widely accepted internationally is that of the Chief Integration Officer (CIO). The CIO is in charge of ensuring the coordination of all systems and processes within an organisation and in its extended environments. This integration is not just limited to processes but it also extends to people and ideas as well. Isobar's Jasani explains, "While Digital has become very important, it cannot be working in isolation. This is where the Chief Integration Officer comes in. Very often within the same network, you have different agencies doing different things for the same client. However, the client is looking for an integrated offering. The Chief Integrated Officer will then take on the role of coordinating the work of these different agencies to create one consolidated offering. It won't be long before more agencies and brands get people on board for this role." He adds that DAN already has a CIO in place. The role is almost a blend of operations-meets-culture, which is why it is sometimes also referred to as the Chief Culture Officer. As the number of people, processes and data points increase, this role will get even more relevant and necessary. The role also involves fostering a culture of trust – an integral ingredient in driving accountability and creating better team work. Interestingly it is also a hat that Duggirala dons at The Glitch, a role he admits he is very interested in. "We need to ensure that in the process of working, people do not waste time on things that technology can take care of. This essentially stems from the need to ensure efficiency across processes and smoother coordination across teams and levels. This is still not as big a thing in India yet, but it will be in time," Duggirala remarks. As digitally enhanced businesses evolve, the CIO must focus on connecting people, business and technology in an increasingly efficient way.

We need to ensure that in the process of working, people do not waste time on things that technology can take care of. The Chief Integration Officer's role essentially stems from the need to ensure efficiency across processes and smoother coordination across teams and levels. This is still not as big a thing in India yet, but it will be in time.

Varun Duggirala
Co-founder and Content Chief, The Glitch

THE UPSKILL TASK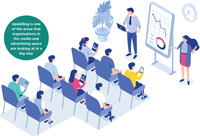 The emphasis on delivering exceptional consumer experience has made the industry an extremely competitive area for the workforce. In such a scenario, it is not only critical to hire talent with digital enabled skill-sets, but also imperative to keep the existing workforce engaged in this ever-evolving landscape. Upskilling is one of the areas that organisations in the media and advertising space are looking at in a big way. Zee Entertainment Enterprises Ltd (ZEEL) has partnered with KPMG India to create a learning and development programme for the company's front-line managers. Speaking about the newly launched programme, Yogesh Saigal, Head – Talent Acquisition, Zee Entertainment Enterprises Ltd, says, "At Zee Entertainment, we offer multiple initiatives to help our employees adapt to the changes in the operating environment. But we also recognise that the frontline managers are the muscle of an organization. Over 500 managers will benefit from this programme over the next six months. We also believe that mentoring and coaching coupled with internal mobility best serve the interests of our employees." In a multi-generational workforce, the focus for organisations is to build managerial capability and create new talent pools. Aside from looking at talent with new skills, organisations are working towards creating an empowering eco-system to enable constant learning and foster a powerful employee connect. Priti Murthy, CEO, OMD India explains exactly how the agency does this. "We are looking at how we can enlarge our recruitment and for that we have also introduced the 'plus one' strategy. Anyone who comes in with an 'X' skill-set has to learn another one in-house. We are trying to ensure that everyone in our agency is multi-skilled because that is the real need of the hour," she says.

It isn't just the media and creative agencies or the TV networks that are upskilling. One of the oldest PR firms in the country, Adfactors PR has also signed an MoU with education company upGrad to train 300 of its client-servicing employees in a post-graduate certification programme on digital marketing and communications. The objective of this initiative is to foster a 360-degree digital ecosystem-readiness within the firm by building understanding of social media, online reputation management, content marketing, digital analytics, campaign planning, and digital crisis management skills. Speaking about the programme, Madan Bahal, Co-founder and MD, Adfactors says, "We have to be future-ready to meet the evolving needs of our clients. For our employees, such comprehensive education will serve as a bridge to migrate to the digital future."
WHAT DO FUTURE AGENCY JOBS LOOK LIKE?


By Sandeep Sharma
President, R K Swamy Media Group
The future of marketing and business is evolving so rapidly that most educational systems can't keep up with the relevant curricula and neither are structured training programmes proving adequate to re-skill and enhance existing managerial skills. It is imperative for the current managerial talent in media agencies to retrain themselves and fight against irrelevance in a rapidly evolving environment led by the Internet, technology and data.
The areas to look at in terms of jobs in the advertising industry in India would be:
Planners:
Traditional and New Age: These will not go out of fashion without a fight. The human touc, especially in the Indian context, with an instinctive touch added to what automation of this skill would bring to the table, will mean that planners will continue to be central to the process. Those who can master soft skills, understand consumers and business better, and are comfortable with data-led digital applications in a tech-backed format will be highly relevant. Planners breathe data. Working with data does not intimidate them. Hence, it makes them a very natural and important cog in a transitioning agency. Hence well-rounded managers who understand consumer, media, research, content, digital and technology will be the need of the hour.
Data Analytics:
So much has already been said about data in the Indian context. I believe we are just at the cusp of a data revolution. Data scientists and analysts will be worth their weight in gold and as marketing strategies start getting more and more sophisticated, data will become a strong pivot and no agency will want to miss out on that. The ability of an agency in the current day to move from an instinct-led culture to an intelligence led culture will be spearheaded by data and people in an agency will have to embrace that and become data ninjas in order to build the agency of the future.
Content:
At the heart of it, communications will always be about getting a message from one end to another, through a medium. However, the new age has shown us that engagement and consumption of message is critical to any successful campaign. I recently heard someone say 'the era of the adman is over, the era of the story-teller beckons us'. I am not the one to diss the adman who has soldiered along all these decades taking brands to consumers and creating the necessary pulls. How we take to content, how we engage with different consumers and how we drive communication to a diverse audience using story-telling as a key component is something that I am looking forward to. Talent that understands building and reinforcing brand propositions in content and story-telling context will be relevant.
Martech:
The media itself becomes the story, from watching a billboard come alive to being dazzled by the AR capabilities that are going to be unleashed by 5G. The billboard of the street I am driving by being beamed on to my mobile device, to the prevalence of IoT in our daily lives. Cost could be a major roadblock at the moment, but over the next couple of years, a large part of media budgets are likely to be allocated to Martech. Experiential marketing is likely to receive a serious boost and people in OOH and Events who are yet to adapt and learn the ways of Martech better get down to it quick.
Mobile:
Reliance Jio is probably the greatest marketing tipping point seen by India and I am sure its trickle-down effects will be seen across the whole marketing spectrum and the advent of 5G will radicalise the media capabilites. The future of marketing will be defined by how well an agency can understand mobile and carve out ideas that will help a brand populate and break the clutter since the 'small screen' is likely to be a 'big' medium to master!
Media looks set to impact a client's business even stronger than before and become the key growth driver both as an impact medium and a disruptive medium, backed by a highly skilled, sophisticated and intelligent managerial talent!