It's no secret that the top holding companies have been struggling for the last few quarters, revenues are declining globally and there is significant margin pressure across the board in media and creative agencies. This, in turn, is emanating from the fact that client businesses are under a lot of margin pressure. Even in India, top agency heads have been complaining about the shrinking commission they receive from their clients and getting a raw deal on most days. The days of flat 15% commission for media and creative combined are long over, so the question is, how good or bad is the current remuneration model for agencies and whether it is sustainable in the long run.
Saurabh Varma, CEO, Publicis Communications, India says, "Twenty years ago, media and creative agencies which had not split into separate units received 15% of the client's total media spends as commission. Plus, they would charge separately for production. Today, we have newer models of remuneration, but if you were to effectively look at how much agencies are making as fees today as a percentage of the client's ad spends, then chances are that media agencies are making 1.5-2% and creative agencies are making 2-3% of the total spends."
While one may argue that the effective percentage in commissions that agencies receive today has gone down considerably, the counter to that is that media spends are constantly on the rise, having gone up from Rs 27,433 crore in 2011 to Rs 60908 crore in 2018 (as per the Pitch Madison Advertising Report 2019); so in absolute numbers, the commission has certainly gone up. However, agencies feel it has not kept pace with the cost of servicing an account. Varma adds, "At best, we are receiving the same amount as fee that we received 15 years ago but the cost of talent in that same duration has tripled, and inflation rates are between 4-8% every year. So, on one hand, your talent is expecting upwards of 1015% pay for the same work next year, and on the other, the client expects you to do a lot more with the same fees. The contracts don't even have inflation built into it, so how will this industry sustain itself?"
MEDIA AGENCIES HOLDING OUT
Some in the industry feel media agencies are relatively better placed than creative agencies as far as remuneration is concerned. Navin Khemka, CEO, South Asia, MediaCom feels media agencies have evolved over the last two decades. He says, "In the good old days of full service, there was an unwritten split between creative and media services – 12.5% & 2.5%. With the emergence of media independents, this split was carried forward. In the last two decades, the media agency remuneration has shown healthy growth. This has been primarily led by three factors - the Adex growth, increasing complexity in media planning and the emergence of digital; so more evolved remuneration models are now emerging. Clients have realized that if they pay their agency reasonably, then it helps them staff the right talent, invest in tools & tech, and also deliver on brand."
Meanwhile, creative agencies are having a tough time trying to keep up with the 12.5% commission that they commanded earlier. Sathyamurthy Namakkal, Executive Director – DDB Mudra Group and President – OMD Mudramax pegs the combined effective commission for Account planning + Creative + Media slightly higher, between 8-12% and explains why: "At OMD Mudramax, twothirds of our remuneration is based on 'fixed monthly fees' coupled with substantial 'performance based incentive' which is working well for us as well as the clients. Agencies need to bring in a metric of accountability to their recommendations. Whoever is doing so, is already reaping the benefit of higher remuneration as compared to the average of marketplace." Going on to blame the agencies for dwindling commission, he says, "Some agencies didn't respect the value of their offering, and in a desperation to win businesses, cut down on their remuneration. Secondly, many clients today expect the output to be 'accountable' to business outcomes. Combination of these reasons has resulted in depletion of the legitimate agency remuneration."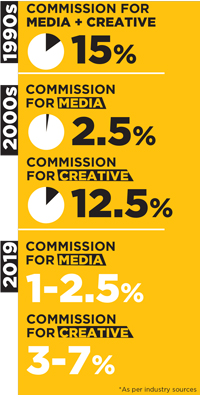 Another reason why creative agencies seem to be in a greater agony over remuneration is because of increasing competition which affects the big and more established agencies too. More and more creative hotshops are being set up today, where the primary resource needed is just 'good talent'. However, setting up a media agency is not as simple because profits only come from volume, which only comes from scale, investment in tools, platforms, etc., which need a lot of money to be pumped in.
Anand Chakravarthy, MD, India, Essence says, "The downturn for creative agencies started a few years ago. Clients have stopped paying the high commissions. I know of creative agencies who are paid commissions as low as 2.5%-3%, in some cases even lesser. Fact is that their business model is under pressure globally, and not just in India. They can't run a profitable business if clients won't pay them the kind of commissions they need to hire high quality talent. Today, media agencies are possibly in a better situation as far as the business is concerned. Depending on the size of the client's business, it ranges from 2% to 3.5% on offline and anywhere between 4.5% to 8% on digital potentially."
Debraj Tripathy, a marketing & advertising consultant who was earlier the MD of Mediacom, South Asia, thinks differently. He says, "There are deals that I have heard of between media agencies and brands which are struck at 0.7 or 0.8% commission. Now think about a scenario where the client is spending Rs 100 crore, the media agency will get Rs 80 lakh. How many people can you hire in Rs 80 lakh to be able to service a Rs 100 crore business? So, you will cut corners somewhere. The end result of this would be that those clients will have to be happy with only execution, i.e., releasing the ads. But then what you pay is what you get. You don't get sweet mangoes if you pay a piddly amount for a kilo."
Sam Balsara, founder, Chairman and Managing Director of Madison World, says, "The absolute number has gone up, so that still allows media agencies to function at scale, but low remuneration is having a negative effect on the quality of talent. For example, 15 years ago, Madison used to hire MBAs from top institutes. Today, we are not able to hire MBAs from top institutes. We hire MBAs from second- and third-ranked institutes, because the entry level salaries at the top institutes have sky-rocketed, and somehow we are not able to hire them because we are not enabled to pay salaries required to hire the top talent."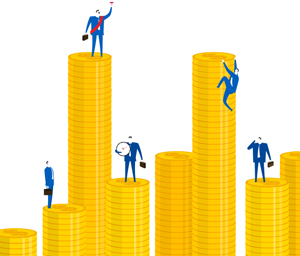 SUSTAINABLE MODELS
Today, most advertisers have moved away from the commission model and while the big ones prefer retainers, there are others who prefer to work with creative agencies on projects. Lastly, there are those who pay a retainer fee which is calculated on the scope of work for 12 months and link a part of the fee to performance of the agency. As far as media agencies are concerned, a good chunk of work has switched to retainers; however, there are advertisers, especially smaller ones, who still use the commission model for making payments. Each has its merits and demerits.
Talking about the bright side, Rohit Ohri, Group Chairman and CEO, FCB India says, "The whole agency remuneration model has completely changed; the way I look at it, it is for the better. Fee system works out well for us because it in many ways doesn't put the agency under the vagaries of the client's media spends. Earlier, through commission system, if the client did not advertise for whatever reasons, then the agency's revenue would dip. That would make it difficult for the agencies as we also run a business with fixed costs, have to give increments, etc. Retainers help us forecast the year ahead better, of course provided they are fair."
As far as retainers and media agencies are concerned, Ashish Bhasin, CEO, Greater South and Chairman & CEO India- Dentsu Aegis Network paints a practical picture: "Many clients have moved away from commission totally to a fee-based model, which is also good because it justifies the price of the talent that you are putting into the business. However, where it defaults is when many clients are not mature enough. A retainer model works on the assumption that it's a long term relationship; when it's a lot of work and the clients are paying a smaller retainer, they are happy, but the moment there is less work, they start questioning the fee, forgetting that it's sort of an average of the time and cost that you have dedicated to the business. So, it only works well with professional and mature clients."
Tarun Rai, Chairman and CEO, South Asia, Wunderman Thompson says, "Now I know the pure commission system outlived its utility for various reasons and we cannot 'push the toothpaste back into the tube'. However, I would certainly encourage a discussion on a remuneration arrangement that has some link to the agency's output (potentially, media commission) along with some predictability of revenue stream for the agency. Possibly, a basic retainer fee plus a percentage of media commission. I believe, it would be a winwin for both clients and agencies. The client pays only if the communication works and the agency is directly incentivized to produce work that works. And produce it faster, so that the client starts using it sooner. In the spirit of partnership, our remuneration should have a direct link to making our clients' brands more successful. The more successful the brand, the more the media spend, the more the agency compensation."
Another remuneration model which is fast gaining ground among creative and media heads is retainer plus performance-linked remuneration, but for that to work, a lot depends on the level of trust between the client and the agency, faith that the client will not give you wrong data or be unfair when it comes to evaluation.
Sudhir Nair, founder and CEO, 21N78E Creative Labs, explains some of the parameters: "One is absolute performance, absolute business numbers. The other one when it comes to creative work is based on a third party evaluation of brand awareness and recall and whether that has shot up in the duration of the campaign. Then other parameters include how good your delivery has been, have you added anything to the equation, helped a brand get recognition sometimes by winning awards, etc. There are so many intangibles that come into the picture here. If you ask me, if there is a scientific way or model of arriving at it, then the answer is no, it just depends on what the brand considers as performance and that keeps varying."
HOW AGENCIES CAN UP THEIR REVENUES
Agencies are a people's business and people are their primary asset, which takes up around 65-70% of their cost. In an era of fragmentation of agencies, increased competitiveness and decreasing commissions, the only way agencies can keep their head above water and retain good talent is by adding more revenue channels. Agencies like Wunderman Thompson have added capabilities in digital, shopper marketing, rural, activation, e-commerce, design, consulting, events, production, etc. Similarly, Publicis Communications' Prodigious has become one of the largest agency production houses in the country within a span of two years of its launch.

Rohit Ohri, Group Chairman and Chief Executive Officer at FCB India, says, "There was a time when there was one agency for one client and that agency did everything for him. Today, the client's money is getting splintered between different agencies like digital, social, activation, research, online reputation management, etc. So the best thing to do is to expand your footprint and your spectrum of services so that you can get a larger share of the client's work and money. Eight of our top 10 clients are integrated clients; they work with our creative (FCB) and media agency (Lodestar) at the same time, which is like going back to the traditional way where the media and creative agency's revenue is getting added back to the Group's revenue. This is unlike a lot of the Western networks, that have completely divorced media." Meanwhile, seasoned creative professionals like Arun Iyer have chosen to walk solo on a bold path. Iyer has set up Spring Marketing Capital, which will provide capital and consultancy services in the areas of marketing and branding to new technology start-ups. Several heads of creative hotshops reveal that many start-ups in categories like designing, gourmet and Ayurveda want to ditch the fee model for agencies and have offered them an equity or stake in their company. Some companies have also tried models wherein the agency commission is linked to the actual sales of the products which gets complicated because the communication bit is only part of the marketing mix, and agencies will have no control over the other aspects like distribution or pricing or product quality.

Elaborating on that, Joono Simon, Founder & CCO, Brave New World Communications, says, "At present, an agency's role in the client's business is often restricted. More fundamental marketing decisions are taken by the senior management team in a company where the advertising agency has very little role or influence. The equity model could work only if the agency also has an active role in the running of a client's business. Clearly, an agency can't be held accountable for decisions it wasn't part of. However there is a possibility of a part fixed retainer and part equity model.

The future, perhaps, is in moving from a vendor relationship to a partner relationship. While a performance-driven model is fast catching up, the point is that even today, wherever such models are at work, 90% of the remuneration is reserved for a base fee and 10% at best for performance. A radical solution would be to turn that model around completely to give 90% to performance to ensure the agencies have their skin in the game and marketers can share the onus of a campaign's success or failure with them. But not many agencies are ready for that kind of risk at the moment. The other option is to move in the direction of collaboration and integration, like how JWT and Wunderman came together to bring under one roof creativity alongside expertise in technology, data and commerce. Perhaps a shout out to the all-in-one agency model operational in the 90s won't be that bad an idea.
WHAT MARKETERS WANT


NEELIMA BURRA
Country Marketing Director, HP Inc. India
When the agency model disintegrated, progressive companies started building the capabilities like marketing strategy and execution within. Similarly, creative agencies need to evolve, when you ask me for a higher fee, give me ROI for the work you do, the performance metric on it. The retainer model is coming into question, because when I retain you, failure is mine, success is yours. It doesn't create a win-win scenario in a business environment which is uncertain. What brands long for is partnership where you co-create a win-win situation on the P&L. The day agencies bring in an entrepreneurial mindset, we will get an outstanding combination.



SAJEEV RAJASEKHARAN
President, Crayons Advertising Pvt. Ltd.
We currently have a PR, Creative and Digital agency and 20% of our marketing spends are kept aside for retainers. We have been fortunate to have found partners who go beyond just the call of duty. But from a pure marketer's perspective, I believe agencies should have their skin in the game as this will lead to a more committed effort in all activities. ROI is an important question that must be asked. The traditional channels of marketing are hard to measure, but with Digital that gap is bridged; marketing now can be a more metric-led vertical than ever before. That said, some level of gut should still be used when planning the mix.



AMISHA JAIN
CEO, Zivame
Today, the agency structures are fragmented. The trouble is that I have to create structures in-house just to police the work of the 20 different agencies, thus I prefer to have a strong inhouse team which can do performance marketing, social media, video content, etc., so that I don't have to compromise on the pace of work. Now if you tell me I am an agency which will get you an ROI of X and the pay would be linked to performance, it would be an altogether different ballgame. If you are going to make my 100 rupees work harder for me, then I am willing to give you an extra commission. The agency should be willing to take the risk.



RAKESH KAUL
President, Consumer Products Division and CEO, Evok Retail, HSIL Limited
I think agencies will have to stick their neck out and say that, 'Look, I understand your business completely and what I am going to draw on the drawing board for you is going to work for you. And if it doesn't then I should also be equally punished.' What happens now is that if the campaign doesn't work for the brand, the brand loses money, but the agency gets remunerated. We need to move into a stage where we have a clear deliverable, in getting the right metrics for effectiveness to the advertising campaign. But, that is challenging, because a campaign many a times cannot be measured by the kind of response you get for that period. Many call it long term brand initiative.



RAJESH RAMAKRISHNAN
Managing Director, Perfetti Van Melle India
As far as agencies using an integrated model for dealing with clients is concerned, I'd say that just because a bunch of people sit under the same umbrella of an organization doesn't mean that they will all very seamlessly work together. Getting the right expertise and making sure that they talk to each other at the right moments, upstream rather than downstream, to deliver the brand's objectives is important. Nowadays, most brands give a base level retainership to creative and media agencies and a percentage is given out as a variable component, which is linked directly to business. But whether it should be linked to equity is very difficult to comment on because there are so many other legal regulatory issues involved with that.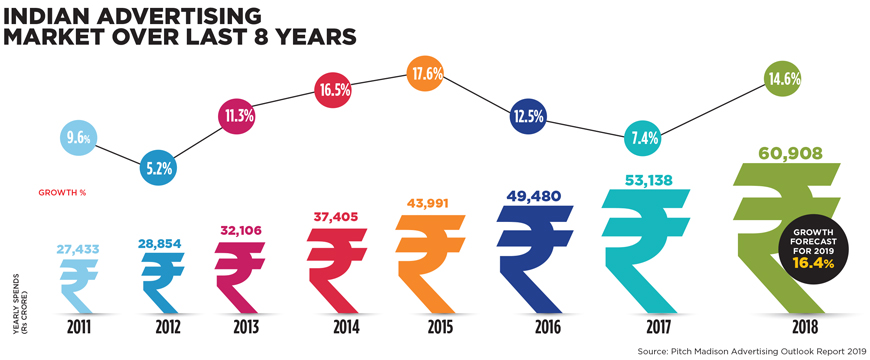 UNDERCUTTING
ARE AGENCIES RESPONSIBLE FOR LOWER COMMISSIONS?

While agencies primarily blame their clients for diminishing commissions, one can't help wonder if agencies themselves had a big role to play in undervaluing themselves. It is a known fact that in an era of cut-throat competition, agencies sometimes quote amounts which are unviable for them and are far from profitable just to win or retain a client's business and to keep competition at bay.

Talking about one such experience with a BFSI client, Sudhir Nair, founder and CEO - 21N78E Creative Labs says, "I have been in a situation where we were exceptionally good in a pitch and were told we came closest to the client's expectations and that costing was being worked on, when the agency which was considered the Number 2 in the pitch in terms of standing, went ahead and quoted a figure 30-40% below what we had quoted. Of course, they won it too."

Another head of an independent agency who didn't wish to be named says, "We went for a pitch last year for a very large brand and quoted Rs 8 lakh as retainer cost. Another agency pegged it at Rs 2 lakh. The client obviously saw a saving of Rs 6 lakh per month there. The difference was, we were going to get senior level talent who come at a high price like Rs 2 lakh per month, even if we hired mid level guys for the rest of the team, their salaries alone would cost us Rs 4-5 lakh plus other overheads. The other agency, on the other hand, planned to use junior resources. Point is, you may have the best idea or team in the pitch, but you still won't get the business because someone quoted so low."

Experts say both smaller and larger agencies can be blamed for undercutting because for the smaller agencies, the overheads are less, so they can agree to a smaller fee, unlike network agencies, but on the other hand big agencies have a lot of clients who pay decent money, so you can afford to take a hit on some brands if the less paying brand has scope to give you incredible visibility. Smaller agencies have very little headroom for that.

In many cases, agencies get a raw deal because of their own doing, in several other cases, the advertiser might be in the habit of pushing for lower and lower rates but cheaper is not always better. If the client keeps undercutting the partner constantly, the agency will cut corners to keep afloat and that means the quality of work is bound to drop, affecting the business.

Elaborating on that, Ashish Bhasin of Dentsu Aegis Network says, "At one point of time, the media commission was 2.5%. It took some time to get used to a low percentage like that even back then. But now, there are clients who want to pay even lesser and unfortunately there are several agencies who are compelled to take on business at margins lower than that because of competitive pressures. What the client has to understand is that at the end of the day, the agency is not an NGO. It's going to find a way of making money, even if it is by cutting corners and a client will only get the service equivalent to what he deserves and pays for. Several times, we walked away from business which sounded big but wasn't financially attractive. There is a very large FMCG client who very periodically calls for a pitch, and for the last few years, we refused to pitch for that business, simply because I was not sure whether they are serious about the pitch, and if it was only going to be suicidal for us eventually. So, agencies also have to learn to say no."

Anand Chakravarthy of Essence adds to that: "There are agencies out there who are 'collecting billings' to get topline growth. Globally, that is what they have been asked to do and they are willing to collect billings at any cost. Billings as a number means nothing, unless you are getting a good margin or are profitable as an organization. As far as creative agencies are concerned, the smaller ones started this trend of charging lower for commissions. In case of media, it's the larger agencies which are doing that. That's unfortunate because eventually the message you are sending out to the industry is that, 'Hey, we are a commodity, you can buy us at any price.' And that's not good for anybody in the long term. It's our own form of price war."

Earlier, client-agency partnerships went on for 8-10 years before a pitch was called, now with the entry of client procurement teams, we see several advertisers calling for pitches every one or two years, and not just to improve strategy but to simply get a commercial advantage on rates. Marico, which was traditionally a Madison client, called for a pitch in 2017 and awarded the account to Lodestar only to return to Madison two years later. Similarly, Sony India which was an IPG Mediabrands client under Initiative (earlier known as Lintas) for years moved its account to Dentsu India in 2015, and came back to IPG in 2017. On the other hand, there are advertisers like Unilever who have worked with GroupM for years, Asian Paints with Madison, P&G with MediaCom, etc.

Debraj Tripathy says, "There are some clients who call for a media review every year or two;, frankly in the real world your partner will not be able to do anything which can have a substantial impact in that much time. Any sort of strategy or plan will take time to have a positive or negative impact. Also, nowadays marketing teams don't actually decide when to call for a pitch, you have client procurement teams who do that. For them, whether marketing happens effectively or not is not as much of a headache as to be able to get their KPI ticks like, 'I used to pay 2.5% earlier, now I am paying 2%.' Agencies go to great lengths to retain or win such clients by making wild commitments like offering 30% discounted rates, etc. In time, the client finds out that those promises can't be kept and starts looking out again. The smarter ones stick to the agencies for a longer time. Of course, I know of clients who have categorically asked an agency how they will work at such low commission or how will they get such low media rates, but those are rare."

Also, more and more marketers are bringing in pitch consultants like Accenture, AT Kearney, etc., to simplify the process. Media agencies claim they are complicating their lives further by inducing frequent pitches. These consultants evaluate the work that an agency has done and check if it is in line with the industry remuneration, media rates, etc. If there was a pitch, then at the end of it, they bring two agencies to the negotiation table. So, there is always pressure, you know that if you don't do it, somebody else is going to do it.

A former media agency professional says, "The benchmarking that the pitch consultants do is often from a very nonindustry lens. For example, the ad rates for a brand in the FMCG space will vary from that in the auto segment because a lot of things come into the equation there, from size to spends. But their benchmarking is very generic so at times you feel you are being evaluated by someone who doesn't even understand the nuances of the industry." Additionally the negotiation function from the brand's side is now taken over by the procurement team as opposed to marketing. So their single point agenda becomes to minimize cost which means agencies are getting badgered from both sides."

"There is intense competition, because the number of large advertisers are few and the number of agencies are many, and each agency wants to grow at a higher rate than the market growth rate. So, the only way to make yourself more attractive when you don't have any other distinguishing factor is agency fee and that is what's happening. On the other hand, marketers too are always under pressure to cut costs. So, the agency becomes an easy kind of costcutting," says a former media agency chief who did not want to be named.
">STOP WORRYING ABOUT THE FEES YOU PAY, THINK ABOUT THE 'WORKING' MEDIA

BY VINEET SODHANI
CEO, SPATIAL ACCESS

When I was approached to write this piece on how the media agency fees have fared over the years, I felt that besides fees, we should also discuss efficacy of spends these days as opposed to the yesteryears. If you look at the table, it showcases how a typical advertiser has spent his media budget over the years. Read these numbers as directional trends. Way back in 2005, when digital media was not very prominent, and if the advertiser was spending Rs 100 crore, almost all the money went into traditional media and agencies used to make approximately 3% commission. Almost the entire budget went on what we call 'working media' as there were no other intermediaries. What one bought on media was all spent on reaching the consumer rather than servicing costs and wastage. A few years later, spends started drifting to digital media, almost bought exactly like traditional media (non-programmatic) but the agency fees were much higher, ranging at around 7%. Brand Safety, Ad Fraud and Viewability (BAV) were issues but since the media was nascent, everyone was excited and busy experimenting and no one spoke about wastage or fees.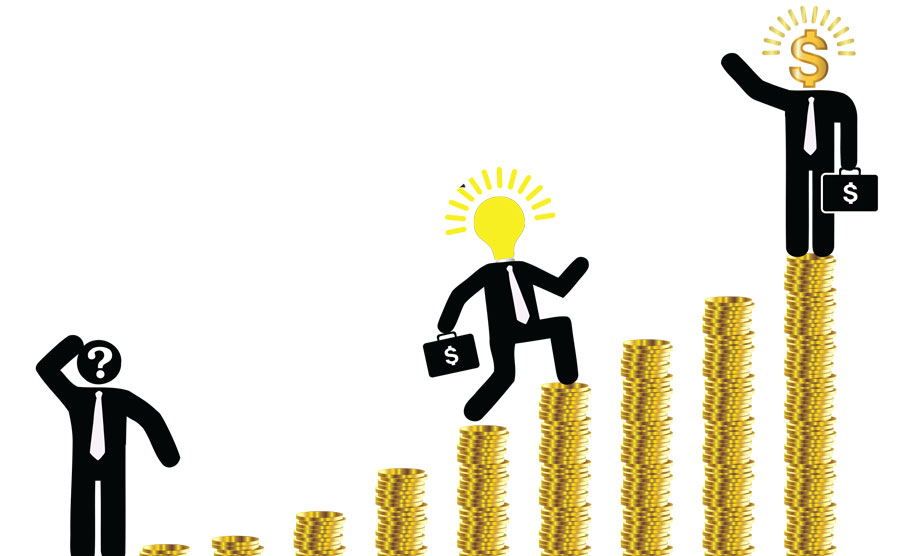 Post that, things started to change dramatically as serious money started pouring into digital. Advertisers renegotiated and brought down media agency commissions for both traditional and digital media. Digital started attracting a lot more intermediaries such as technology fees, reporting fess, content fee margins, etc. Some studies have pegged this cost to be in the region of 50% (we have assumed this at 25%).

Advertising spending has gone up from Rs 200 billion in 2008 to Rs 800 billion in 2019, i.e., multiplied four times in 11 years. Between 20-25% of this is digital that attracts a higher fee. Even if fees from traditional media have come down, total agency fee has gone up for sure. But the larger issue is to tackle the issue related to 'working media' spends going down. BAV is real and advertisers should be worried about that as opposed to higher or lower agency fees.



So should we stop spending on digital? Of course not! But before we do, let's ask the following questions related to transparency:
• How much of the budget is actually deployed to reach the consumers as opposed to sided by the intermediaries and sellers of digital media?

• Is the brand served in a safe environment? How can you be sure?

• What is the viewability ratio? What is proof of the same?

• Most importantly, do we have enough transparency in the medium to allow us to investigate the above?

Buyers of digital media should have the right to transparency. After all, it's their money!