From spending big monies on artificial intelligence (AI)-powered Marcel to acquiring digital and data agency Epsilon, to streamlining its people structures to even skipping every global and regional award - Publicis Groupe is not leaving any stone unturned in the journey to reinvent itself from a holding company to a platform for the marketer of a connected age.
"We are already among the top three," says Steve King, the recently appointed COO of Publicis Groupe, who continues to drive the Publicis Media agenda as its CEO. King was recently in the country, which not only has become one of the Groupe's shining markets but has also seen marked growth under the leadership of CEO Anupriya Acharya. Publicis Media is also among the top three players in India.
This is not to say 2018 was easy for Publicis. The company reported decline, struggling in some of its large markets such as North America. Initiatives such as Marcel and even the 'Power of One' approach were met with apprehension. The first quarter of 2019, wherein Publicis Groupe earnings saw an organic decline of 1.6%, did not really help in this backdrop. But come the second quarter, and it appears efforts of the past are paying off. Albeit marginal, a growth of 0.1%, according to Publicis Groupe was indicator of its resilience and its big bets that included a massive $ 3.95 billion Epsilon acquisition.
THE BIG ACQUISITION
Holding companies per se have been trying different things to up the ante in what has nearly become a survival war. The role of data, or rather the ability to wield data power to one's advantage, has become central in this. IPG's $ 2.3 billion buy of data marketing company Acxiom Marketing Solutions or Omnicom's increased investment in OMNI are some cases in point. Publicis Groupe topped it all with Epsilon. Not unlike Sapient, Epsilon too will have a "big footprint" in India, according to King.
"When we started Publicis Media, we had multiplicity of data platforms. Over time, we created a single platform. We knew that we needed to use Epsilon, which is a systems integrator, that will help us build better. It's about how we create a model that makes our client's operations more successful. How can we deliver better integration for our clients, through brands and through dedicated client teams," explains King.
He says that with this acquisition, Publicis' transformation to a new age agency will be a big step closer. "It's a continuous journey, and it has to be. But being a platform gives the right base to scale. You don't see the likes of Google or Amazon go into every single country, building different algorithms or back-office logistics companies. We must ensure that we are doing two things right - we have got our agency brands facing outwards so they can deliver directly to clients using the best of these platforms; but inside these, we need to make sure we are building single platforms and building it right," King elaborates.
Emphasising on why the billion-dollar acquisition was the need of the hour, he says the market is changing rapidly and the agency must keep up with the pace. "Analogue to digital, and then came programmatic - the landscape is changing at an unprecedented pace, which is further accelerating. We know we are not going to get there on our own, and that has emboldened us to make this acquisition. Yes, it's a huge capital investment but it projects us on a growth trajectory," King says.
EPSILON & INDIA
The Epsilon acquisition will help Publicis through "the loads of data" it has, hence creating new opportunities for India as well, according to Acharya. "Just in sheer numbers of consumers in this market, and now the activities these consumers are doing with data available at their fingertips, there is abundance of data, and it is very messy data. It is not easy to read, and hence it is required to decode this data. That is where the big differentiation will come in, and that is where Sapient and Epsilon give us an unparalleled advantage," Acharya points out.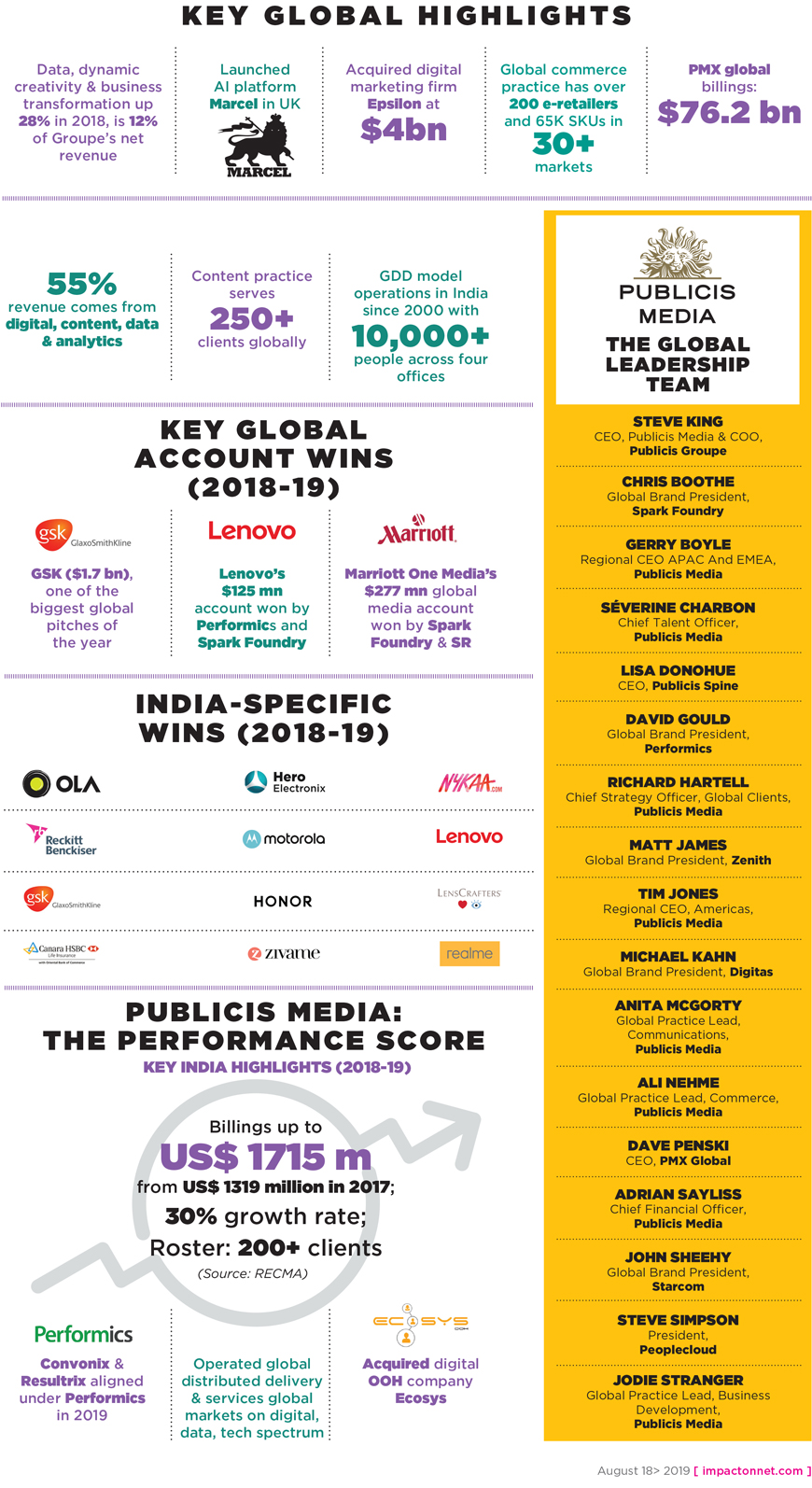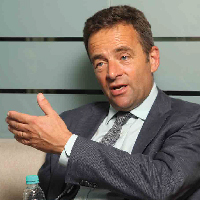 King is confident that the acquisition will reap results sooner than expected. "We just closed the acquisition four weeks ago. And we already had been working on various integration work streams. We have got a clear roadmap of how we are going to use Epsilon, and how we are going to utilize its capabilities. If Sapient is more of a business transformation system integrator, Epsilon is much more of a data company in engineering. The two together are potentially a stronger combination. We bring our clients into this, and we believe we will build a very robust roadmap," King adds.
He reiterates, though, that Epsilon only accelerates the journey Publicis Groupe is already on and does not change the direction itself. "We are moving on the right path. These are the steps that will speed up our transition," he says.
THE INDIA GROWTH STORY
King was always among the leaders who have been bullish on India. He recalls the early days of Publicis Media, when Acharya was brought in to run a 200-strong team. Today, with over 1,300 in headcount, and a cross-country presence, Publicis Media is a leader in some aspects of the business already. This does not include the workforce of Sapient or Epsilon, that house massive talent in India, fuelling global operations.
The expertise in 'performance marketing', for instance, makes the media holding company stand out in India. Acharya states that Publicis Media holds 70% of the performance market share in the country. Much of this can be attributed to the two local acquisitions, Convonix and Resultrix, which were eventually aligned under Performics in 2019.
"One of the differentiators has been that we've been very data-driven. Media has many challenges on data but our acquisitions both globally and locally have helped us use data. This is the reason why we are adding clients from several sectors, and in many cases the top brands are all with us. For instance, in the cab hailing segment, we have Ola and Uber, or we have Hotstar and Zee5 in the OTT video sector. Similarly, multiple brands from other sectors such as travel, hospitality or financial services are with us due to our expertise," she adds.
A fallout of sorts of working with multiple brands is the intense consumer knowledge that comes with it. As Acharya had explained, Epsilon and Sapient are the evangelists on that front.
"Epsilon and Sapient are helping us to engineer all the data lying in silos. There has been growing concern around data protection, which is a big area of focus for us as well, especially since we deal with clients' first-party data. To exert extra caution, we are able to layer that with our own data, second-party data and third-party data. Not only does this allow us to have clear insights on consumer behaviour and trends, and hence clear deliverables on the business, but also we can do this without anyone feeling threatened," she says.
To further augment its own data and technology offer, Acharya informs the company has appointed a Chief Technology Officer (CTO). "Who would have thought a media agency would hire a CTO! I cannot imagine what conversation could I possibly have with someone with that skillset, and yet today, I work so closely with him. There are weekly meetings and he is involved in all of our projects," Acharya says.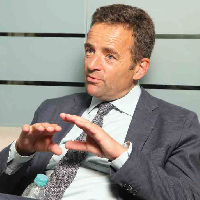 INDIA INVESTMENT CONTINUES
India has been among the markets that Publicis Groupe has consistently invested in, and this King believes will not change despite global conversations around slowdown in some of the growth markets. "We have made relatively more acquisitions to our scale in India than we have in the United States. It is the second most populated market after the USA, and it is among the important markets for most of our clients as well. That has not changed," King observes.
At present, India is the sixth largest country globally on GDP. But its advertising index (AdEx) is still to catch up. King explains that India is still a nascent market on various counts. "Western markets have had a fully developed TV market since the mid-1950s, for instance. But India is growing fast," he says.
Acharya points out that India continues to be one of the cheapest media markets too, which adds to this gap between AdEx and GDP. "Many global companies have to change strategy while drawing out their India plans. They must take the pricing paradigm into account. When you talk about overall AdEx, it appears much smaller compared to other markets. I recall in 2012, during my Singapore stint, I realized that despite Singapore being a much smaller market in scale, it was bringing in much more revenue than all of the five offices in India combined. However, I must add, that in the last few years, this is also changing," she says.
THE POWER OF ONE
Publicis' Power of One, very simply put, is all Publicis Groupe brands – creative, media, digital – teaming up to form a single comprehensive product. The objective was to make a compelling offer to the marketer, where the overall talent and expertise of the Groupe could be leveraged. This is easier said than done for a company that is the size of Publicis. King is of the opinion, though, that the strategy has played its part in raking in newer business for Publicis.
"Most of the big multimarket global wins, our headline wins so to say, have been on the back of the 'Power of One'. It was about bringing together the talent with different capabilities, and putting them under a single P&L," says King, who along with the top Publicis leaders, has been working in integrating the Groupe's assets under this umbrella. "We won the Marriott business, GSK, Fiat, which were three of the biggest reviews last year. Each of these converted owing to our Power of One," he adds.
Asserting that the Groupe has had success with the model, he says that creating a single solution for marketers is the future-ready way. "Clients are embracing the fact that we need to have a future-facing solution, which has got technology, creative, data and media all fused together into a single solution. 'Power of One' was not the start or finish, it is an ongoing process," King remarks.
MARCEL MATTERS
In 2018, Publicis Groupe made global headlines when it banned all its agencies from participating in any award or conference platform. The Groupe explained that it would divert all funds earmarked for this into developing an internal artificial intelligence (AI) platform called Marcel, named after the Groupe's founder. Publicis Groupe's management explained that not only was Marcel about putting technology to work in making a marketing service platform, ready for the future, but that it was also about making the organization more attractive to a new breed of talent.
A year since, Marcel is only launched in United Kingdom, "so far". King informs that by 2020, Marcel should see a global rollout including in India. "Our rollout plan is ready; Marcel will be up and running in all markets in the next year. There is no other company, as far as we know, of our scale, that has a single connecting communications platform built by the likes of Microsoft," King says.
He reiterates that Marcel was a "huge undertaking". Whether it is the resources or the sheer infrastructure or the feeding of the relevant data that made it comprehensive and yet safe without breaching client confidentiality or the partnerships at play, much more than just monies has been invested in Marcel. "But the benefits are immense too. Anyone, from anywhere in the world, can now solve a creative problem. Solutions already used for a problem, new ideas – this opens a whole new scale of opportunities, and brings massive benefits to our clients," King points out.
Marcel, for Publicis, along with 'Power of One', are steps along the same journey. Starcom once quoted 'better together' as its approach towards problem-solving. Whether it's the 'holding company' level, a term that King asserts no longer applies to Publicis Groupe since it is evolving into a platform, or at an agency level, Publicis Groupe is drilling similar ethos into its companies. This has contributed to the growth it has seen in markets such as India so far. Publicis Groupe still has some time to go before it can unarguably prove the success of these efforts. However, the bigger point is that, it took a stand to make the efforts.