Circa, 2017, bride, Amisha Bharadwaj made headlines when she danced to Cheap Thrills in her choli and shorts while she waited for her groom to arrive. In early 2018, Chennai couple Arun and Roshna gave nerdgasms to every desi Potter-head with their surreal Harry Potter themed sangeet . These are just a few examples of the viral wedding phenomenon millennials are welcoming with open arms.
Weddings are no longer an intimate family affair. Even something as traditional as our desi weddings have gotten up to speed with the Internet age.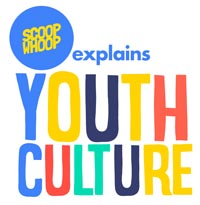 What's with making your wedding trend on social media?
Millennials live for documenting their lives on the Internet. According to a 2017 survey, Indian millennials spend close to 200 minutes a day on mobile Internet consumption. And close to 70% of that time is spent on social media apps like Facebook, Youtube, and Instagram.
Weddings are an extensive digital media project just like a full-blown corporate event, if not more. And like any branded corporate campaign, its success depends on its mass coverage and consumption.
The viral wedding phenomenon.
It all starts with the famed hunt for a unique wedding hashtag. #AnuWedsManu and #YoYoKaniSingh are just a few real-life examples of clever composite appellations that begin the trending wedding journey. Everything from pictures to tweets gets neatly collated into a nice little virtual folder in cyberspace.
When Palakshee & Kedar decided to make Golden Retrievers participate in their pre-wedding shoot, they were probably not expecting the outpour of 'awws' they received from the internet. Just the extent of its circulation is proof that you have multiple opportunities to go viral and they're offered to you even before the wedding festivities begin.
Yes. Everyone's doing it.
While virality has become a status symbol of sorts, one begs the question, do the people involved want all the hype to begin with? Co-founder of wedding planning company, 'Vivaha Wedding Solutions', Shradha Malik says, "They all want it! It's massive attention. Seeing yourself all over social media on your most special day makes you feel more popular than a celebrity." Giving your wedding the air supply is more than just a fad. It's a way to be etched in virtual memory forever.
It's not even solely about social media anymore. Wedding consultant, Aanchal Tuli aka, 'The Millennial Bridesmaid' says, "Wedding planning in India has gone digital thanks to portals like WedMeGood, ShaadiSaga, WeddingWire and more. Every bride-to-be consumes content from these brands and hopes to one day be 'featured' on the same portals again. Your wedding is supposed to be that one day of guilt-free attention. By making your wedding go viral, you get that attention for many more days to come."

How does one make their wedding trend?
The real game begins when the wedding's over and it's time to try every trick in the book to etch your big day in public memory. And the go-to method of the modern, upper-class millennial is either a great set of high quality photos and the cinematic wedding film. Ayushi Mittal, who is part of wedding photography company, 'Infinite Memories' says, "The pictures/ wedding film are no longer just for the relatives or for children to see when they grow up. Both the couple and photographers are more than happy when even one picture trends on any Internet platform."
Amidst this race to virality, one begs the question. Is there a formula for one's wedding to go viral? Aanchal Tuli says, "The simplest trick is to be unique." So whether it's bridal photos with pets or flower kaliras, anything that's not mainstream has potential to trend.
Tuli adds, "Support the causes that mean the most to you, get rid of traditions that don't. Dare to be different whether in terms of your outfits, ceremony style or expenditure decisions. Some of the most popular weddings in the last year had brides and grooms that were willing to take a risk."
Weddings will always be in vogue and viral weddings are here to stay.
Shaadi trends may come and go, but weddings will never go out of fashion. As for the Internet and social media, we've seen the large scale and lasting impact on millennials and older generations alike. Weddings and the Internet are a happy marriage and now and then they birth an offspring in the form of an all-out viral shaadi.