Today, home grown café chain Café Coffee Day (CCD), a subsidiary of the listed Coffee Day Enterprises Limited, serves two billion cups of coffee annually and is also one of the largest producers of arabica beans in Asia, exporting to the likes of USA, Europe and Japan. From a single outlet at Brigade Road in Bangalore in 1996 to 1742 cafes in over 246 cities across the country, as of June, CCD has come a long way.
"Café Coffee Day's positioning has been consistent since inception and today represents the 'youth's favourite hangout destination' across the country," Venu Madhav, CEO, Café Coffee Day tells us.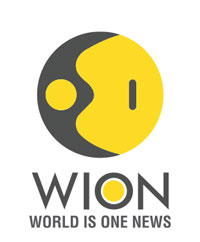 Over the years, the brand has been consistent in its promise to deliver a differentiated customer experience with quality bean to cup coffee, good food and ambience at affordable price points, backed by consistent customer service and outlets in key locations, across the country. CCD's relentless customer focus ensures continuous innovation based on deep consumer insights and significant investments in R&D towards an experience which can distinguish the brand at a local, as well as global level. That said, the brand's focus on 'Think global, act local' has helped it retain its Indian roots and core expertise, even while catering to the needs of a global audience. Café Coffee Day set up its first café in Vienna, Austria in November 2005. This was followed by its subsequent expansion to the Czech Republic, Middle East and South Asia.
ADVANTAGE INDIA
Being the sixth largest economy in the world as per the World Bank, with a growing consumer market and young population has led to significant global interest in the Indian growth story, leading to a growing awareness and interest for local brands in the global arena, believes Madhav. Additionally, the success of Indian origin brands at an international level, has aided this positive change in perception of indigenous brands.
Moreover, India is a rich and diverse country where brand building requires added sensitivity to regional consumer preferences. Hence, the major advantage that Indian companies have is their expertise in understanding a diverse range of evolving consumer tastes and preferences. Furthermore, the challenging customer market in India makes it a great testing ground for global products. As a result, Indian companies are authorities at diversity marketing. Of course, the other important advantage that Indian brands have is the strong entrepreneurial spirit, which provides Indian players with a dynamic problem-solving approach to business.
FROM LOCAL TO GLOCAL
Taking a brand across the border, however, is not an easy task. Madhav remarks, "In the global market, there is a strong focus on innovation and cutting edge technology; something that is comparatively low in India. Indian companies invest much lesser in R&D as compared to global players." Indeed, the global market is flooded with brands, many of which have been around for decades and have learned to adapt to local needs. Building trust and credibility among global consumers in a highly competitive market is one of the many challenges that an Indian brand faces. Additionally, there is also the negative perception about the quality of goods from developing and emerging nations.
Hence, in order to succeed at a global level, it is imperative for Indian brands to firstly have a 'clear and defined brand vision', focused around their core competencies, with a global strategy defined accordingly. In addition, investing in effective R&D and design should also be part of a long-term brand strategy, while being constantly on the lookout for possible innovations to make the brand stand out. Staying relevant both locally and globally by keeping pace with evolving consumer trends and introducing unique experiences, are also key. To achieve this, a robust consumer engagement strategy is critical. "Last, but not the least, a healthy mix of culture, community and corporate is instrumental in forging an emotional connect with the brand, to ensure its universal appeal," concludes Madhav.
Q] What are some of the key marketing strategies for Café Coffee Day which have led to its success at a global level?
Café Coffee Day is built on three key pillars, which we call our 'AAA Strategy' - Affordability, Accessibility and Acceptability. This, coupled with a pioneering spirit and an entrepreneurial mindset ensures our openness towards new innovations for the brand. The brand engages in a mix of traditional advertising and new age media, as well as consumer-centric events and alliances to stay connected with consumers. Moreover, as part of our brand philosophy in India and globally, we proactively drive strategies based on consumer insights. As a result, Café Coffee Day outlets have a singular focus on coffee and food, while the look of the cafés has also been designed based on the vibe and style of the country and locale where they are situated.
Q] Which are the markets outside India in which Café Coffee Day has performed particularly well?
Café Coffee Day is well recognized in all the countries where we have a presence. These include Austria, Czech Republic, Egypt, Malaysia and Nepal. The brand's commitment to constantly innovate and offer a superior product and experience at great value has led to the acceptance of the brand across all these markets.